Seeking magic with Marie Nicot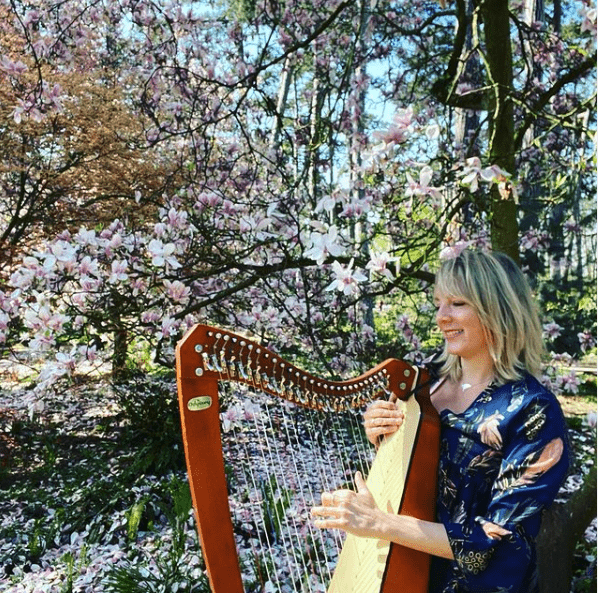 Marie Nicot, in France, was one of the first to choose an Odyssey to accompany her on her journeys. As a child, she started classical harp lessons, but it wasn't for her. "Don't misunderstand me, I love listening to the classical harp", she explains. "But when I was younger, it just felt like such hard work all the time! The pedals, the scores, the expense, the waiting to play at the back of the orchestra… It's so beautiful, for sure, but personally, it stressed me out. I gave it up and became a singer.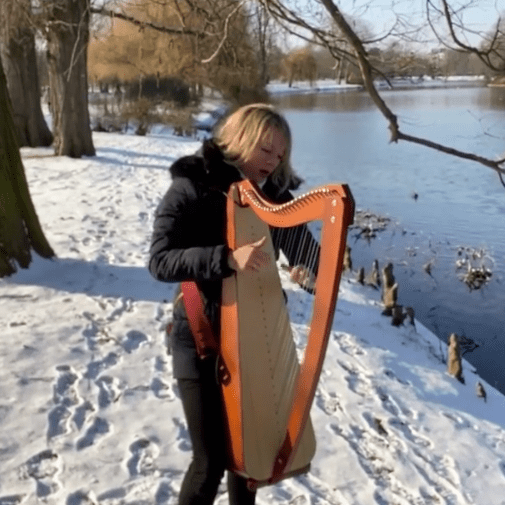 Despite my "it's complicated" relationship with the pedal harp, after a while I had to admit that I missed the sound. I bought an Aziliz lever harp, from the Camac range, which was great. I started to write songs with it, and create holistic events with it – I also studied philosophy, and I create a lot of workshops about personal development, helping people connect with what's truly important to them in life.
When I saw the Odyssey, I knew straight away this was the harp for me! I was looking for something simple, light, mobile. When I write music, I don't want complicated music, I want to write simple and lyric music which gives me joy.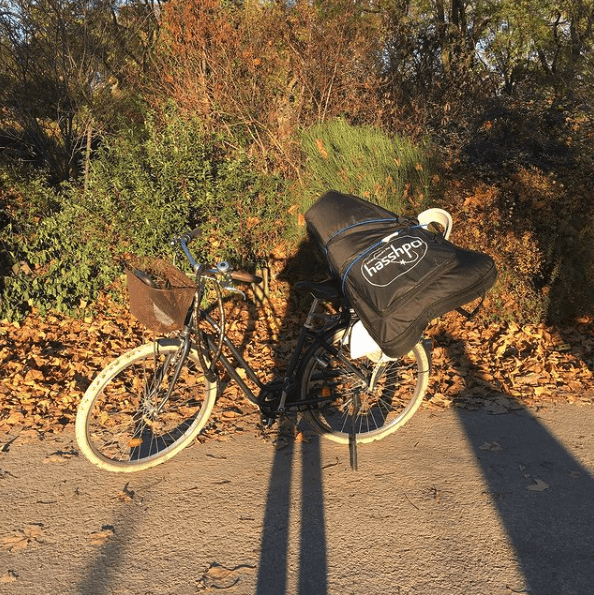 I was also very influenced by Elizabeth Gilbert's "Eat, Pray, Love", where she travels around the world and rediscovers what's important to her. When I'm holding workshops, I meet a lot of people who are stressed by the pressures of life and feel disconnected from their joy. Travelling can help you take a step back and think about this deeply."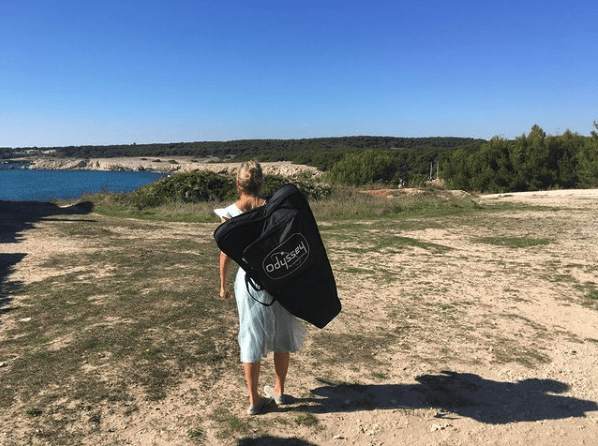 And travelling is exactly what Marie's doing. "So when I saw the Odyssey, it was as if it brought everything together for me! I'm travelling the world with my harp. We've been in the forest, to the sea, wandered through gardens and gone to Paris. I'm seeking magical places. Even in these difficult times, beauty is everywhere, and if you want to find it, then you will. If you know somewhere…call me; if it's possible, we will come."
Follow Marie's journey on Instagram – and if you know a magical place, let her know.