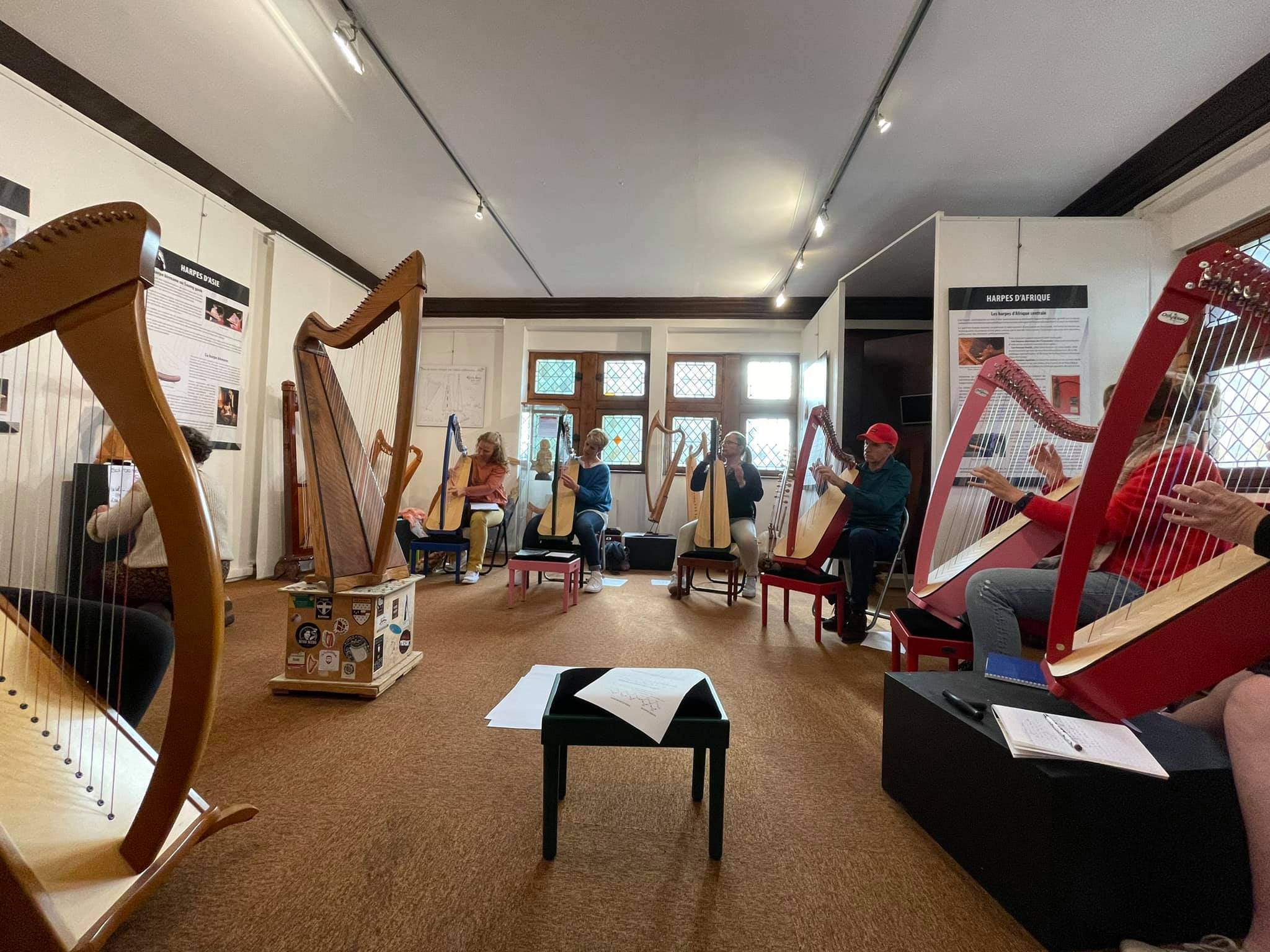 Harp for All is a succession of "come and try" workshops for adult beginners. NO prior musical knowledge is required and we GUARANTEE you'll have learnt how to play a piece on the harp by the end of the afternoon! Places are limited to 10-15 participants to ensure a high-quality learning experience, in a relaxed and convivial atmosphere. Each workshop also concludes with a short, informal concert by the teacher. Not that it is easy to leave – the concièrge was blinking the lights on and off before we finally all stopped talking and left the last venue…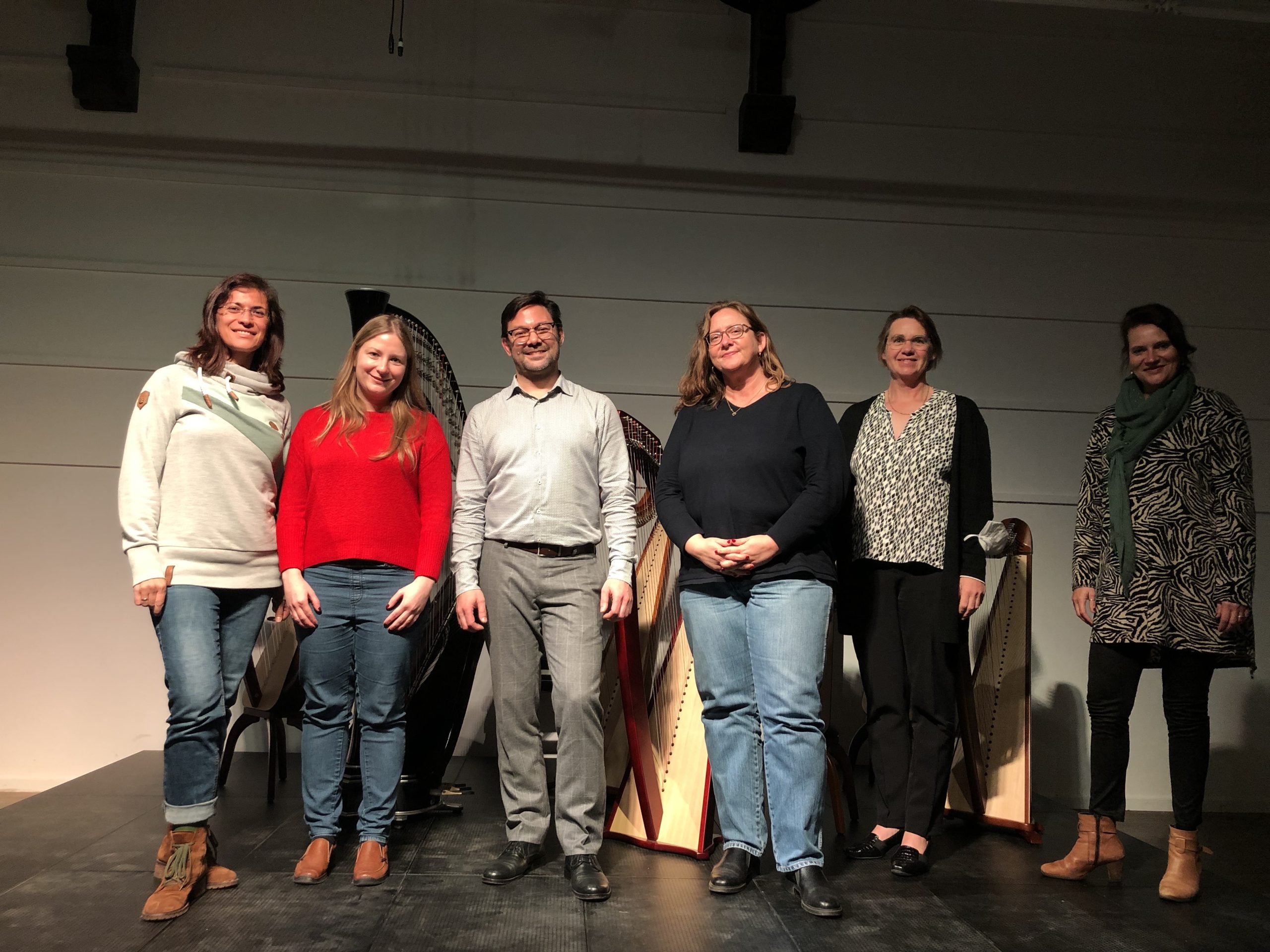 Book your own harp for all!
If you are a teacher and you would like to co-organise a Harp for All workshop in a location convenient to you – contact us!
And if you are a beginner harp student and you would like to take part – do get in touch too! Why not get a group of like-minded friends together? We can find a great teacher, bring the harps, and take care of the rest!
Photo: A happy group after Takayoshi Sasano's "Harfe für Alle" in Mönchengladbach, Germany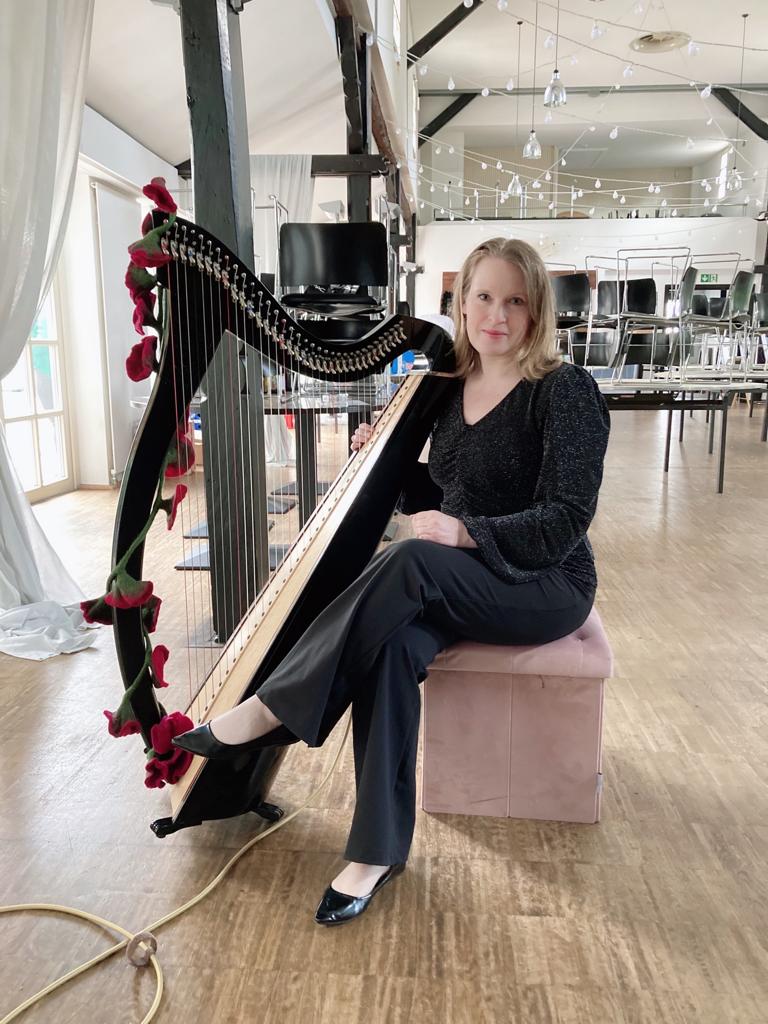 "Who doesn't know the beautiful, large and imposing harps from the orchestra? And who hasn't stood in front of them in amazement and wished they could try out for themselves what these dreamlike instruments sound like? Since not everyone has the budget to fulfil this dream, I have made it my task to create melodious music for small harps in order to make the magic of this instrument accessible to many people of all ages." – Kristine Warmhold, Harfe für Alle – Lohmar, Germany